Smart About Water Day 2023:
Informational Displays for Download
Welcome to
Smart About Water
A place to understand approaches to water-resource management in the Truckee Meadows.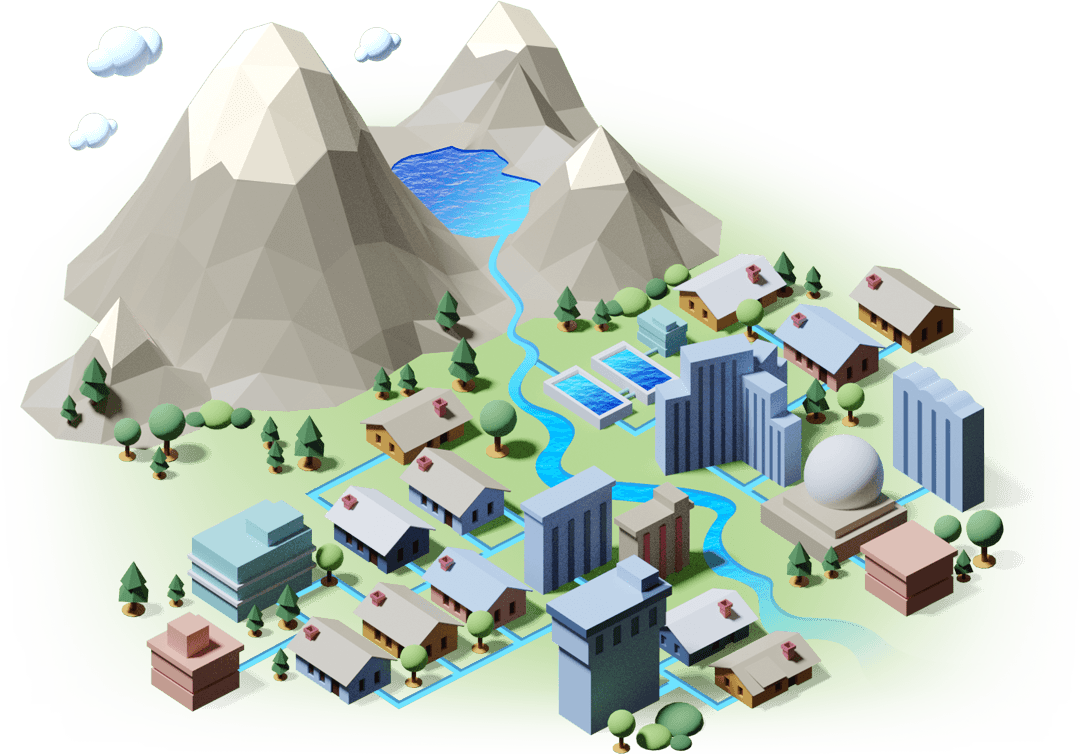 Making Every Drop Count
A beautiful landscape is possible in Northern Nevada! 
Nevada is a diverse state, waterwise. While it is the state with the least amount of precipitation, each of its fourteen distinct watersheds can host a surprising variety of plants, shrubs and trees.  
The key to a healthy ecosystem is diversity, and good landscape planning and plant selections that can help benefit bees, butterflies and other helpful pollinators. Good planning can also help combat the urban heat island effect. 
Want drought-tolerant plants? Here's your guide:
To help customers make the best decisions for their landscape, Truckee Meadows Water Authority (TMWA) created awater-efficient landscape guide, complete with a search tool to help you filter your options and save time!  The guide will allow you to make selections based on the type of plant (trees, groundcover, perennial or shrubs), sun exposure, bloom times, native species and even color! 
Need an expert perspective on successful landscaping? 
TMWA partners with the University of Nevada, Reno Extension to help the community with localized information vetted by horticultural experts. For decades, the Extension has been a trusted institution for thousands of Nevada residents. Stay abreast of their classes and workshops here (hint: select "horticulture" in the drop-down menu). 
Are you wanting to remove grass but still want to have cooling groundcover? 
Rocks and gravel are not your only option! If you are looking for a more water-efficient and low-maintenance option for your yard, there are many great lawn alternatives available. Start here and remember, if you do remove your lawn and have nearby trees or shrubs, you may also be removing an important secondary source of water. Plan accordingly and learn all about proper tree watering here. 
Protecting trees: Keeping the Truckee Meadows cool. 
Did you know that trees use water more efficiently than lawns? They provide welcome shade, privacy and wind breaks, while also reducing water runoff, erosion, dust and air pollution. When shading buildings, trees also offer a way to save money on energy bills. Ready to contribute to our urban tree canopy? Read further to understand how to help trees thrive in Northern Nevada here.  
Staying Diligent: Assigned-day watering can help keep landscapes healthy
Drought-tolerant plants can do very well in our region with TMWA's three-day per week watering schedule. It helps keep system demand more predictable, which also keeps energy costs lower to produce our drinking water. It's a win-win! (click box below for a printable PDF reminder.)
Fact check: Of the fourteen distinct watersheds within Nevada, this does not include the Colorado River, which flows along the southern tip of the state toward the Pacific Ocean. While all of Nevada's watersheds have a separate hydrology, they are all part of the Great Basin, a title that aptly describes the internal drainage of its waterways.
Truckee River and Tahoe Basins: Daily Water Update
Daily SNOTEL Basin Index
Year-to-date indexes represent % of normal snow water equivalent compared to median value on this day for the 1981-2010 period.
Current Truckee River Flow
A key location where Truckee River flows are measured (in cubic feet per second or cfs) is near the California-Nevada state line, at the USGS Farad gaging station. This is the gaging station where required rates of flow are measured.
From March through September the required rate of flow is set for 500 cfs, and between October and February required rate of flow is 400 cfs. Flow rates are managed by the Federal Water Master and all data is provided by the United States Geological Survey.
For responsible recreational enthusiasts who monitor these flows, this map outlines all access points, features, diversions and portage options along the Truckee River from Truckee, CA to Tracy, NV.
Upstream Water Storage
Volume of water is measured in Acre Feet (AF). While many stakeholders also store water upstream, information shown here only reflects the upstream reserves held by Truckee Meadows Water Authority.
Water stored by TMWA is updated daily:
| | |
| --- | --- |
| Boca Reservoir | 482 Acre Feet |
| Donner Lake* | 8,702 Acre Feet |
| Independence Lake* | 17,116 Acre Feet |
| Prosser Reservoir | 0 Acre Feet |
| Stampede Reservoir | 11,725 Acre Feet |
| Lake Tahoe | 0 Acre Feet |
*TMWA owns 100% of the storage at both Donner and Independence Lakes.
Current Lake Tahoe Level
The Dam at Tahoe City controls the amount of water released into the Truckee River. It can retain 6.1 feet of Lake Tahoe, or at maximum 744,600 acre feet of water. This maximum volume is met when water behind the dam reaches an elevation of 6229.10 feet.
Water Treatment Plant Production
Water from the Truckee Meadows is treated at two locations: the Chalk Bluff Treatment Plant in northwest Reno and the Glendale Water Treatment Plant in Sparks. Treatment plant output varies by season, as peak summertime customer demand can be as much as 4 times typical wintertime customer demand.
Many residents in the region are also served by groundwater wells.
Hydroelectric Production
The Truckee River is an excellent source of hydroelectric power. In fact, Fleish, Verdi and Washoe hydroelectric power plants produce an average of 50,000 kWh per year. This clean energy offsets the operational power costs for Truckee Meadows Water Authority and is a key contributing factor for keeping water rates as low as possible for customers. Benefits to the environment are sizable as well. Every day that the hydroelectric plants run at full capacity, over 90,500 pounds of CO2 emissions are effectively eliminated from our atmosphere.
Participate and Learn
September
Tuesday, September 5 from 1 p.m. - 2 p.m.
Tuesday, September 12 from 1 p.m. - 2 p.m.
Tuesday, September 19 from 10 a.m. - 11 a.m.
Tuesday, September 26 from 1 p.m. - 2 p.m.
Saturday, September 30 from 10 a.m. - 11 a.m.
Come see how TMWA's team of highly skilled operators and scientists treat water from the Truckee River and produce high quality drinking water enjoyed by over 440,000 customers in Reno, Sparks and Washoe County. Participants must be at least 18 years old and physically able to climb stairs and walk on uneven surfaces. Space is limited. Reserve by emailing rsvp@tmwa.com.