Smart About Water Day 2023:
Informational Displays for Download
Welcome to
Smart About Water
A place to understand approaches to water-resource management in the Truckee Meadows.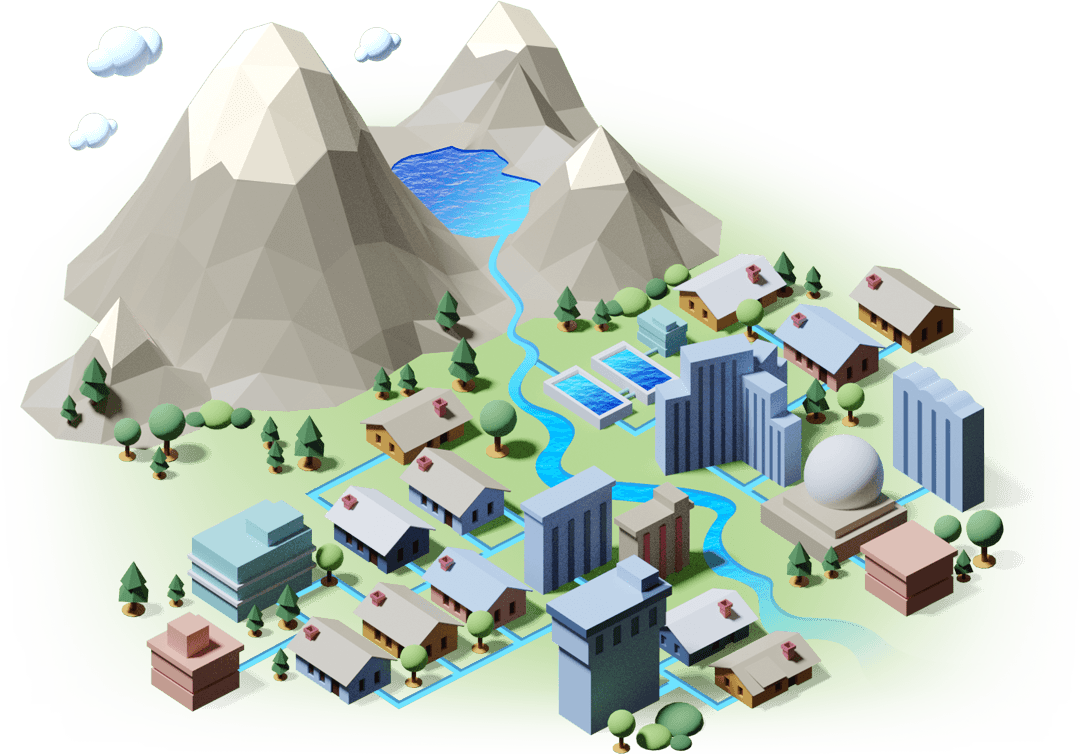 Reduce Outdoor Watering as Temperatures Cooldown
The temperatures are finally dropping, and plants and grasses are growing more slowly. As your yard moves toward dormancy, this is nature's signal to start preparing your landscape for winter with less frequent and shorter watering times.
You can begin this process now by reducing sprinkler run times or dropping a day off your weekly watering schedule. Then, as chilly mornings turn into colder days, you can slow down watering to once a week or less. At this phase, less water near your root systems is better than too much!
Additionally, TMWA is offering winterization workshops that will help you prepare your home for the freezing temperatures to come. The hour-long workshops will be led by TMWA's conservation staff. For more details visit tmwa.com/events.
Truckee River and Tahoe Basins: Daily Water Update
Daily SNOTEL Basin Index
Year-to-date indexes represent % of normal snow water equivalent compared to median value on this day for the 1981-2010 period.
Current Truckee River Flow
A key location where Truckee River flows are measured (in cubic feet per second or cfs) is near the California-Nevada state line, at the USGS Farad gaging station. This is the gaging station where required rates of flow are measured.
From March through September the required rate of flow is set for 500 cfs, and between October and February required rate of flow is 400 cfs. Flow rates are managed by the Federal Water Master and all data is provided by the United States Geological Survey.
For responsible recreational enthusiasts who monitor these flows, this map outlines all access points, features, diversions and portage options along the Truckee River from Truckee, CA to Tracy, NV.
Upstream Water Storage
Volume of water is measured in Acre Feet (AF). While many stakeholders also store water upstream, information shown here only reflects the upstream reserves held by Truckee Meadows Water Authority.
Water stored by TMWA is updated daily:
| | |
| --- | --- |
| Boca Reservoir | 1,388 Acre Feet |
| Donner Lake* | 3,600 Acre Feet |
| Independence Lake* | 14,621 Acre Feet |
| Prosser Reservoir | 0 Acre Feet |
| Stampede Reservoir | 11,859 Acre Feet |
| Lake Tahoe | 0 Acre Feet |
*TMWA owns 100% of the storage at both Donner and Independence Lakes.
Current Lake Tahoe Level
The Dam at Tahoe City controls the amount of water released into the Truckee River. It can retain 6.1 feet of Lake Tahoe, or at maximum 744,600 acre feet of water. This maximum volume is met when water behind the dam reaches an elevation of 6229.10 feet.
Water Treatment Plant Production
Water from the Truckee Meadows is treated at two locations: the Chalk Bluff Treatment Plant in northwest Reno and the Glendale Water Treatment Plant in Sparks. Treatment plant output varies by season, as peak summertime customer demand can be as much as 4 times typical wintertime customer demand.
Many residents in the region are also served by groundwater wells.
Hydroelectric Production
The Truckee River is an excellent source of hydroelectric power. In fact, Fleish, Verdi and Washoe hydroelectric power plants produce an average of 50,000 kWh per year. This clean energy offsets the operational power costs for Truckee Meadows Water Authority and is a key contributing factor for keeping water rates as low as possible for customers. Benefits to the environment are sizable as well. Every day that the hydroelectric plants run at full capacity, over 90,500 pounds of CO2 emissions are effectively eliminated from our atmosphere.
Participate and Learn
October
Wednesday, October 4 from 5:30 p.m. - 6:30 p.m.
Tuesday, October 10 from 5:30 p.m. - 6:30 p.m.
Tuesday, October 17 from 5:30 p.m. - 6:30 p.m.
Tuesday, October 24 from 5:30 p.m. - 6:30 p.m.
All Workshops will be held at 1355 Capital Blvd. in Reno.
Learn the steps needed to help avoid th expense and trouble of frozen water pipes, both in your home and irrigation systems. Please note: Space is limited. Reserve by emailing rsvp@tmwa.com.